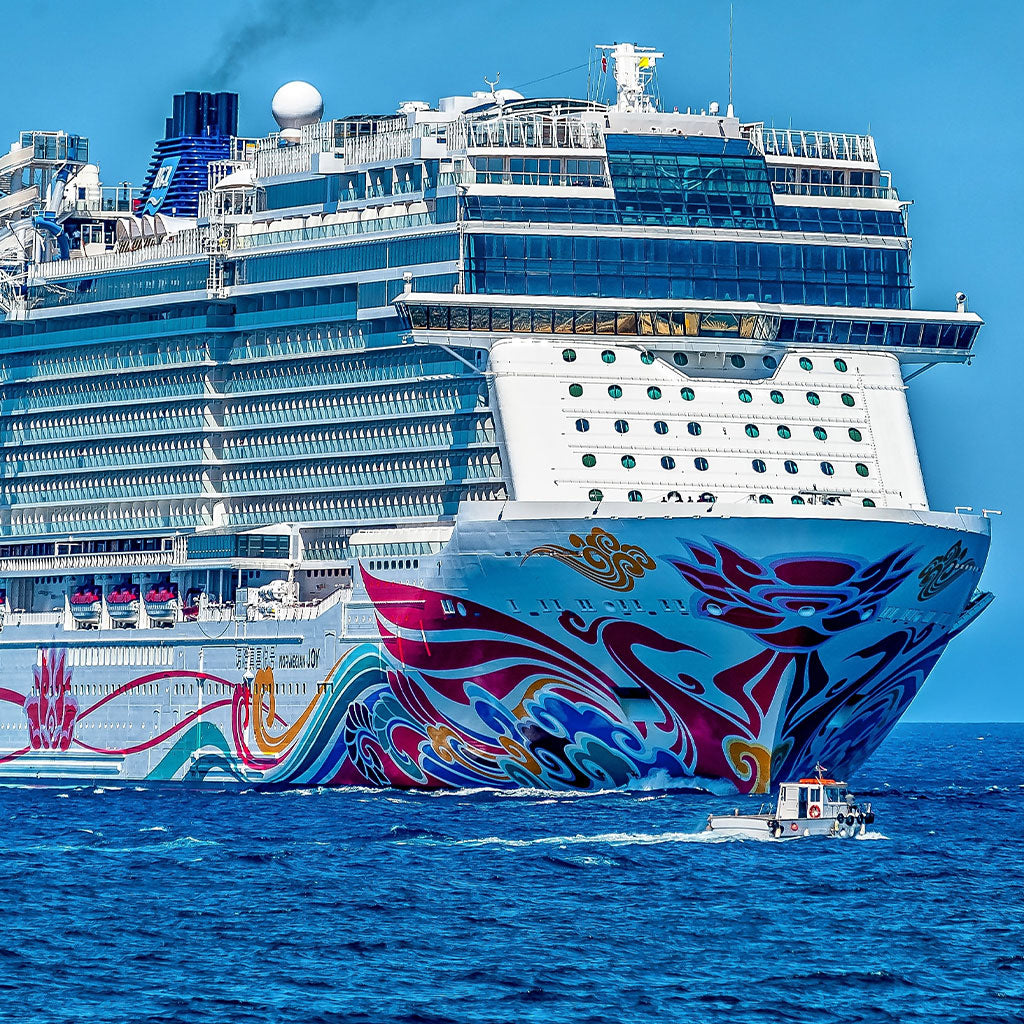 The Norwegian Encore is launching in November, and it won't carry single-use plastic water bottles to offer to its guests. Plastic has become a huge problem for our oceans, and the cruise line wants to do something about it. By offering water in 100% recyclable containers made from trees grown in responsibly managed forests and plant-based plastic, the cruise giant is hoping to make a big difference.
The 3,998-passenger ship will offer JUST Water. The company makes its drink cartons out of mainly sustainable paper, while the shoulder and cap are made of sugarcane-based plastic. The goal is to switch its entire fleet over to JUST Water by the beginning of 2020. The cruise line states that this will help the cruise giant avoid using more than six million single-use plastic bottles annually.
Cruise lines are trying to become more environmentally responsible as many travelers are demanding them to do so. In 2018, Norwegian Cruise Line stopped using single-use plastic straws on its 16 ships and at its private islands. In July, Carnival announced that it would work to significantly reduce their usage of single-use plastics by the end of 2021.
For the full article, visit Get.com.
Contact us to learn more about using our products!
Total Papers
11837 Goldring Rd, Arcadia, CA, 91006
(800) 919-6880
info@totalpapers.com